Day's Sewer Service offers a great variety of portable toilets for various locations, projects and events.  Our portable toilets can be rented on a daily, weekly or monthly basis.  All units are clean and held to high standard of quality before being put on site.  All of our units include hand sanitizer and standard toilets that are ADA compatible.  Hand washing stations can be provided as well.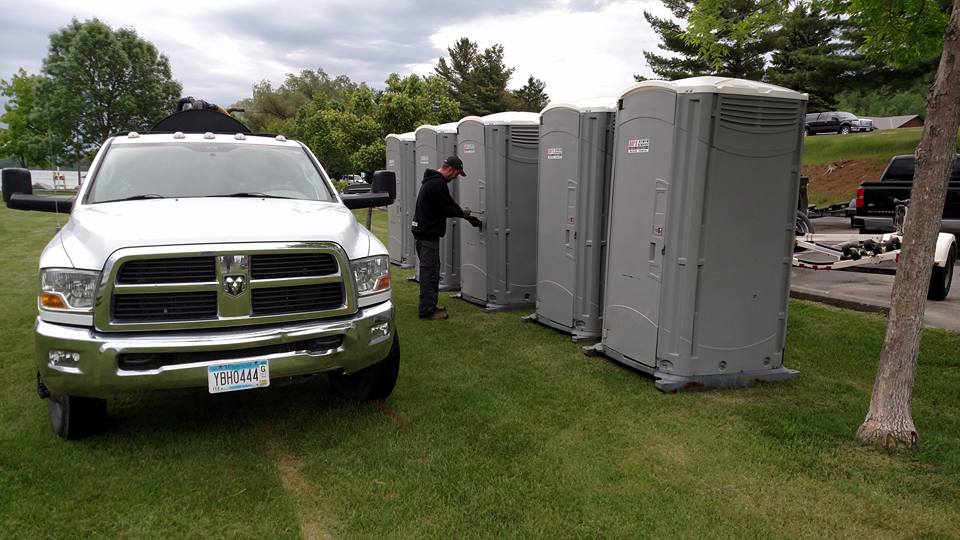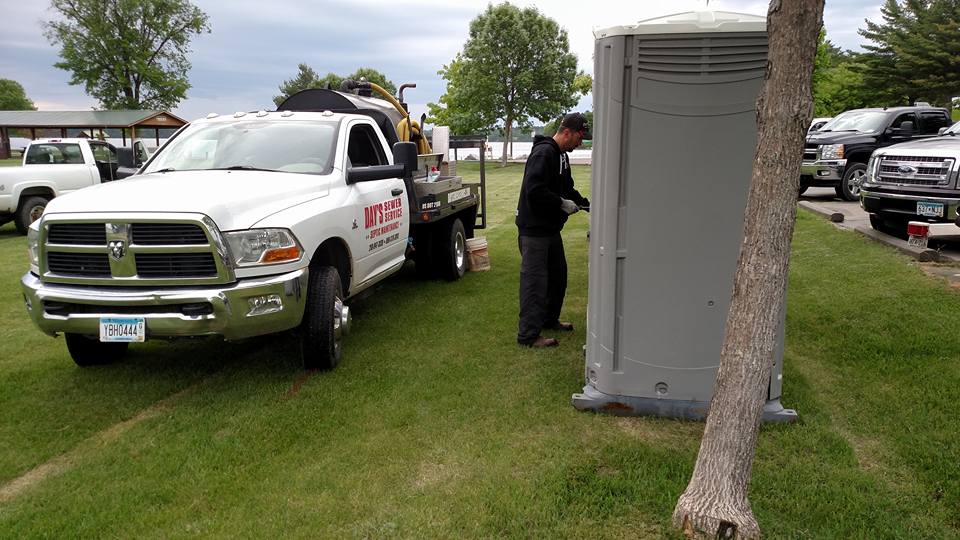 Events that we have provided services for.
Hackensack Chainsaw Invitational
Pine River Backus School
Woodcutters Ball
Pine River Softball Association
Menaga Fire Dept Street Dance
Pine River Fire Dept Street Dance
Walker Fire Dept Street Dance
Birch Lake Ice Racers
City Of Walker Park Boat Landing/Breakwater Pier
City Hackensack Softball Park
Cass County Fair
Pine River-Backus School
Pine River Softball Association
City of Hackensack
Hackensack Fire Dept Street Dance
Sacred Heart Flea Market
DNR Boat Landings
MN High School Rodeo
City of Walker
Consider renting portable toilets for the following events:
Airports
Auctions
Bus Garages
Camp Sites
Church Functions
Company Picnics
Concerts
Construction Sites
Cottages
Dog Training Kennels
Emergency
Events
Fairs/Festivals
Family Reunions
Farms
Fruit Markets/Stands
Girl/Boy Scouts
Graduation Parties
Historical Sites
Highway Projects
Lumber Yards
Medical Facilities/Hospitals
Military Events
Graduation Parties
Lumber Yards
Manufacturing Plants
Medical Facilities/Hospitals
Military Events
Model Homes
Moving & Storage Areas
Nature Trails
Nurseries
Parking Lots
Parks
Parties
Picnics
Public Access
Public Markets
Railroads
Refineries
Remote Parking
Resorts
Rest Areas
School Playgrounds
Scrap & Waste Material Lots
Sporting Events
Stadiums and Amphitheaters
Steel Mills/Yards
Trailer Parks
Trucking Terminals
Weddings
Weekend Events
Yard Sales
Contact us today at

(218) 947-3139

to learn more about all our septic services we offer! Sewer Line Repair – Septic Pumping – Mini Excavator Services – Camera Line Inspections – Portable Toilet Rentals – Drain Cleaning – Jetting & Thawing.